Based in Plano, TX, The Voom Group proudly serves businesses here in town, across Texas, and all over the US. Contact us today to learn more about our services and how we can make print work better for your company - From business cards and office products, signage and retail graphics, direct mail to marketing materials, we have a full compliment of products and services for your company's printing needs right here in the heart of Dallas. If its Print - Voom can help.
Passion for Print
Digital, Offset & Large Format
Obsessed with Precision. Driven by Innovation. Committed to Elevating Your Brand.
Every detail matters. We're not just print experts – we're problem solvers with cutting edge technology, here to tackle your unique print challenges.
Finish with Flair
Embrace Your Uniqueness
Break Free from the Ordinary. Voom Empowers Your Print with Uniqueness.
We shatter the mold of one-size-fits-all solutions. Unleash your creativity while enjoying the convenience of user-friendly ordering systems.
Full Service
Print, Mail, Fulfillment & More
Elevate Your Marketing. From Idea to Execution, We Handle Every Detail.
We don't just provide services; we're your end-to-end marketing partner. From initial concept to seamless fulfillment, we bring your vision to life.
Personal Touch
Real Printers - Real People
We combine cutting-edge technology with the expertise of real artisans.
Our craftspeople meticulously bring your orders to life, while our responsive customer service operates right alongside the production of your job.
Printing services with flair to help you stand out in the crowd.
Services
Anything Print. Voom Gets it Done.
Business cards to brochures, mail to fulfillment, signs to wall murals, Voom is all things print. Digital, offset, and large format printing capabilities mean we have you covered from every angle. A full suite of finishing services and top notch craftspeople to make sure your materials hit the mark every time.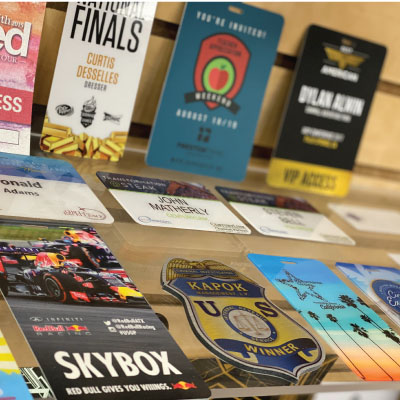 Customers
Every Business Needs Print.
Voom services a wide range of industries and vertical markets. If your company consumes print, Voom has the tools to manage it effectively. Churches to manufacturers, real estate to non-profits, Voom has the ultimate printing toolbox to provide the print products your company needs to thrive.
About
Get to Know Voom
Printer boy meets marketing girl and Voom comes next (well almost - more on that later). We are as passionate about keeping happy employees as we are about the products we produce. Seasoned print pros and a can-do attitude make Voom a great home for your printing needs.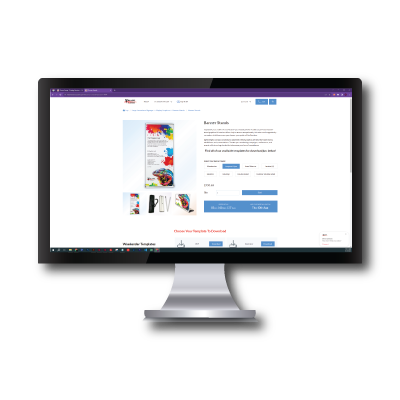 It's time to get print savvy
Print management - managed by real printers
Effortlessly manage your company's printed materials using our exclusive platform - Voom Express. Voom can house all of your products, in one place, so you can securely, easily, and efficiently manage your orders. We dont just sell you the things we have online, we put the things you want - the way you want them - online for you.
Benefits include:
Brand Integrity

Cost Savings

Dedicated Account Managers

Order Automation

Budget Management

Access Control

Custom Approval Workflows

Waste Reduction

Reporting

Customizable Solution
From the C-suite to the street team, keep everyone happy with comprehensive print management solutions. Unlock the full potential of your printed materials today.
What Our Customers Say
Voom customers tell it best.
Learn more about how Voom has helped other businesses solve their print challenges and made print an effective tool to achieve their marketing and communications goals.
"The Voom Group is the EASIEST printing company I have EVER worked with. They are so quick to reply and get started on print jobs, and their customer service is the best I've seen with a printing company. Tim is absolutely incredible-- super friendly, fast responder and easy to work with. They are always willing to work with you and if you aren't happy with the results, they will 100% always make it right. USE VOOM!!!"
I've worked with Voom for many years. They are one of the few businesses left that is unquestionably committed to its customers and also to its employees. They truly care about providing an exceptional quality product and do great work at reasonable prices. The owner, Erich, is an all around good person who I know I can always contact with issues or for inspiration/problem solving on a project. Skip the online, faceless printers and bring your work to Voom. You'll be glad you did!
How to Start? Just Shout!