AMAZING GRAPHICS AND TEXT – ON ALMOST ANYTHING!
What is Laser Engraving?
Laser Engraving works by moving a beam back and forth over an area and pulsing the beam in the areas that are to be engraved. Even material that can't be laser-cut could still be engraved and have an image, logo, or text show up permanently on its surface. In many materials, the depth can be controlled by adjusting the power and speed of the machine.
Voom can laser engrave a wide variety of items - you can provide your own items and have Voom engrave them for you, or we can source your gift and promo items for you.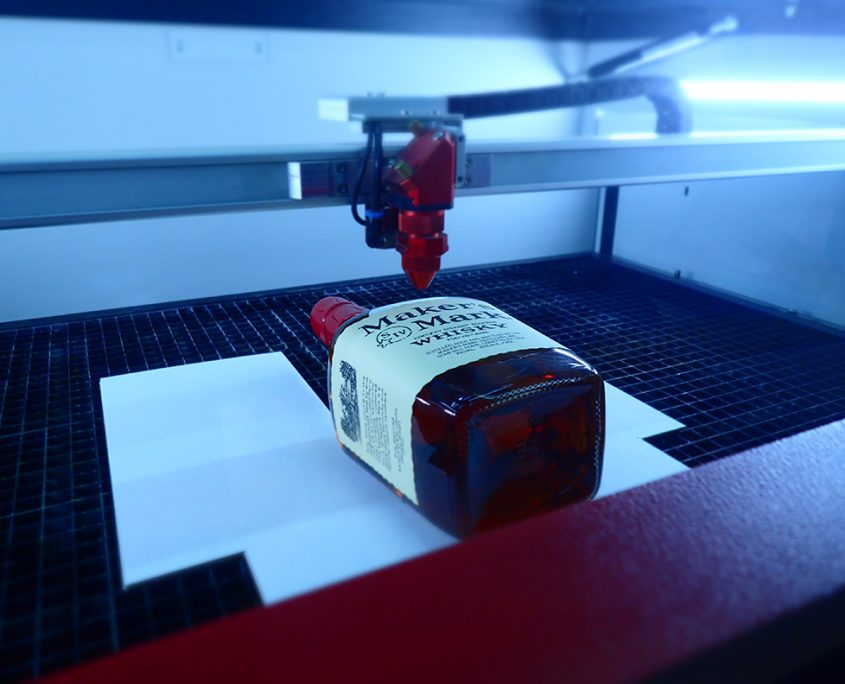 Promotional Products

Tumblers, mugs, tape measurers, rulers or even a cooking spoon! We can etch whatever artwork you want on it. To find out how many things you can put your name on, just ask Voom or come visit our show room and view all of the items we can offer you for your marketing efforts.

Business Signs

Need a Simple yet elegant sign? We can use reclaimed wood or opulent Cherry to create a sign for your business. Colored acrylic can also make a great indoor sing.

Plaques and awards

Not only can we etch award plaques that commemorate a star employee, we can reproduce complex images or simple line art with unbelievable precision. Select from a wide assortment of wood plaques, metal finishes or acrylic awards that will make a statement that will last a life time.
Just Ask Voom!
No matter what your laser printing needs, we have a solution for you.