Office Interior and Retail Store Graphics
Wall Murals, Store Graphics, Restaurant Graphics, Corporate Environments, Showrooms, Experience Centers.
Large Graphics that make an impression.
Voom has been decorating offices, showrooms, warehouses, and much more - all around DFW and across the country for over 15 years. Churches to retail stores, warehouses to corporate lobbys. Talk to a Voomie about transforming your environment.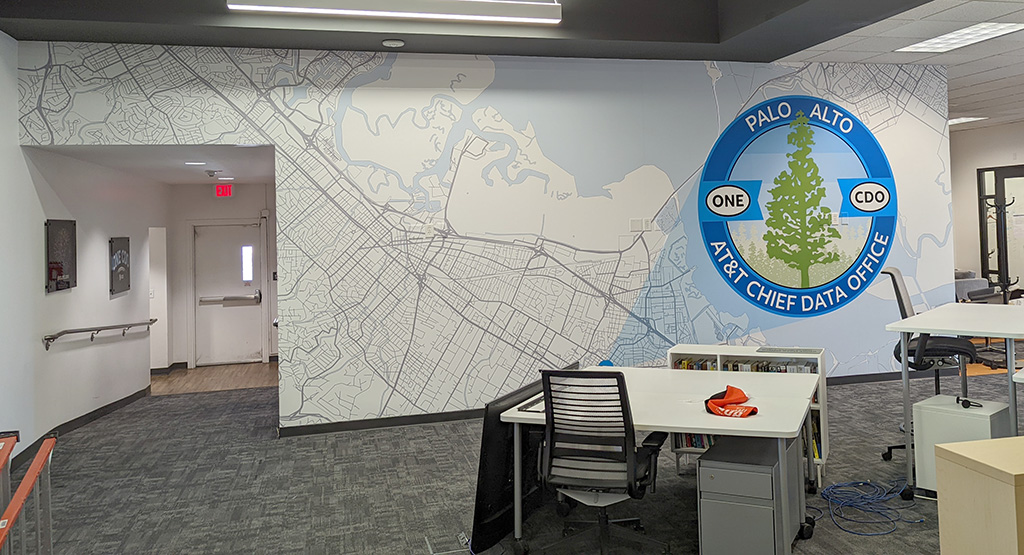 Wanna bring color to your world?