Sleeking is a print embellishment that Voom has mastered to give you some astounding special effects on your print projects.
Metallic foils, holographic effects, and contrasting gloss and dull effects, which especially when used in combination with lamination can really take your project to the next level. The best part - as opposed to traditional foil stamping, there are no die costs, so you can add sleeking to short run jobs very cost effectively, and you can also do variable data sleeking, and add special effects individually customized for each recipiant.
Metallic foils can be added with or without the use of lamination, but it is hard to beat the contrast of the shiny foil against the luxurious feel of soft touch lamination.
Another effect with wow factor is utilizing soft touch lamination then overprinting with a gloss sleeking film to make your print jump of the page, awesome on business cards or direct mail pieces with impact, or for an invitation to remember.
There are some special considerations that need to be taken into account when using sleeking, so it is best to talk to a Voomie if you are considering using sleeking on your next job, so we can guide you on how to set up your files.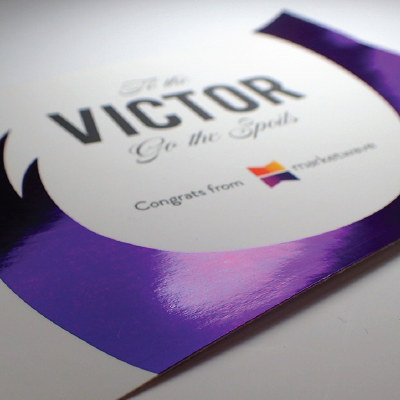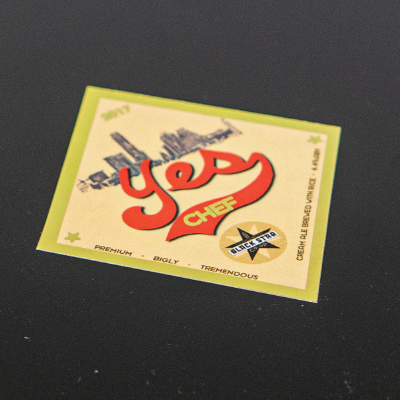 Zhuzh Up your next project with Voom